Hartmann Projekt will establish your needs and take over responsibility for producing and assembling the climate control water wall.
You can see an example of how Fraunhofer IBP will evaluate your own system design in the simulated procedure below.
Further customer requirements regarding the combination of the water wall with existing or additionally required air conditioning solutions will be handled by our partners.
Fraunhofer IBP is always at your service for any further customer-specific adjustments to the water wall.
Determining climate fountain power with the aid of a hygrothermal building simulation procedure
Investigation of the office setting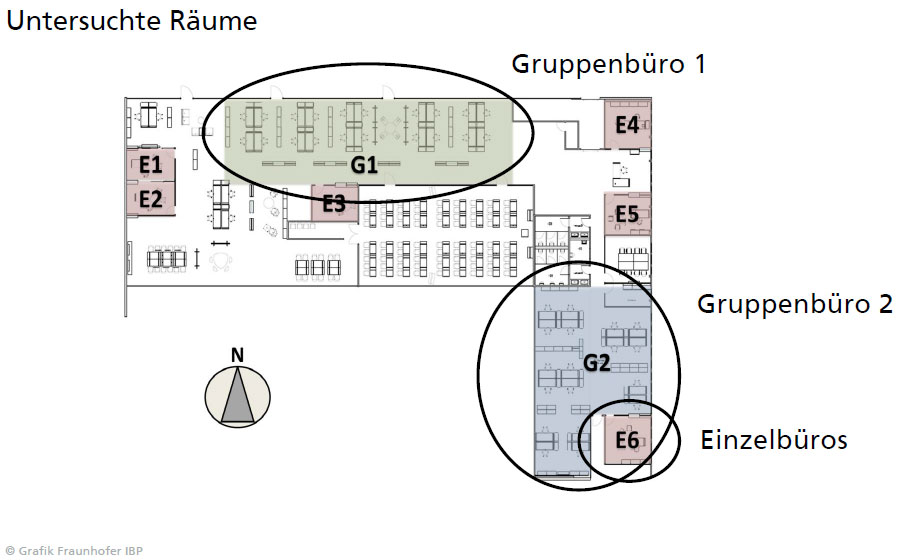 Effects of the ambient climate in a group office 1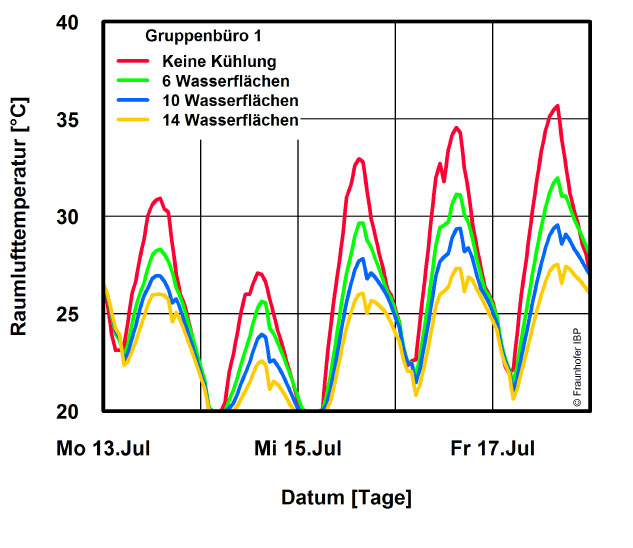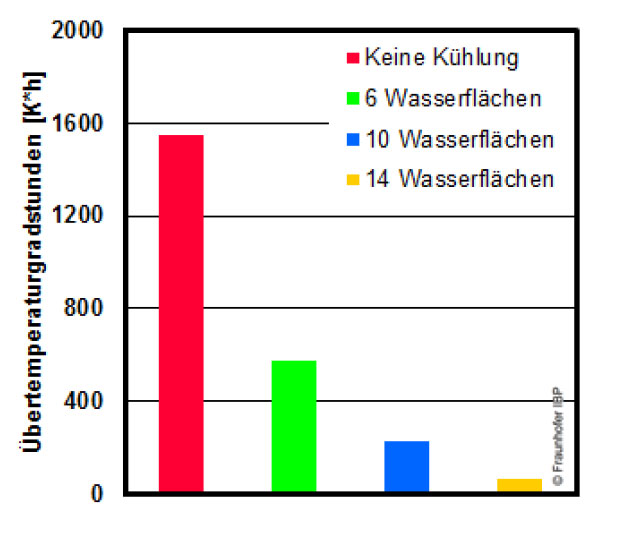 Distance-dependent radiant cooling – average radiant temperature